Canalization works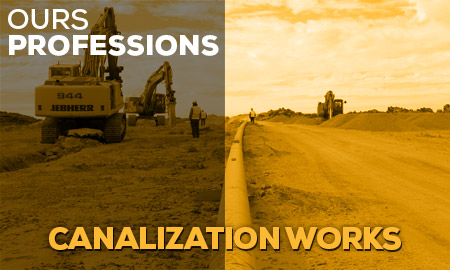 In order to diversify its notecase of activities, GCB has developed since 2014 an activity: works of canalization integrated in EPC.
This activity includes the following phases:
Opening ROW.
Achievement of the runway in use.
Trench excavation.
Pipe mechanical works (welding, bending, control, lowing in trench and trials).
Implementation of embankments.
Civil engineering of concentrated constructions and special items.