Oil services and industrial Civil engineering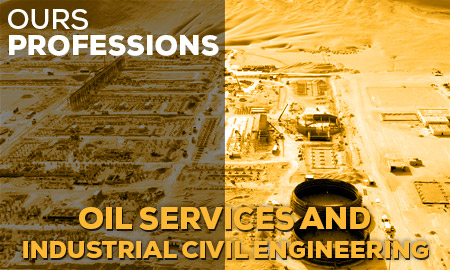 GCB operates in the most varied and complex works of civil engineering which exceed the 2000.000 of men x hours.
The capital experiences of its employees and its important capacities of production of concrete (10 concrete plants and 10 crushing plants) make it apt to accept every project which needs more than 100.000 m3 of concrete.
GCB achieves industrial complexes of large-scale like :
LPG recovery plants.
Oil treatment centers.
Oil storage centers.
Compression and pumping stations.